Sunset Pest Control Company is a full-service professional pest removal and animal control company. It strives to offer effective and professional, pest removal and animal control to customers who live in Leduc, Alberta (Canada) or the surrounding areas.
No matter how severe your problem is, we have all the necessary tools and skills to evict any unwanted pests and control wildlife from your condo, residential, industrial or commercial property. When it comes to pest removal and animal control, Sunset Pest Control Company has the best team of technicians in Leduc.
Our animal control services aim to control pigeons and rodents (gophers, porcupines, and squirrels) from infesting your property. On the other hand, the pest removal services aim to get rid of mice, cockroaches, Sow bugs, bed bugs, flies, spiders, ants and other pests for your business or home property. We service areas in not only Leduc area but close by including Stony Plain, Spruce Grove, Sherwood Park, Beaumont and Leduc.
Sunset Pest Control Company is fully licensed and insured for you, your family and neighbors' protection. You can rest assured that our team of technicians will help you identify the right extermination processes and products that suit your situation. Besides saving money, you get the best and safest outcomes.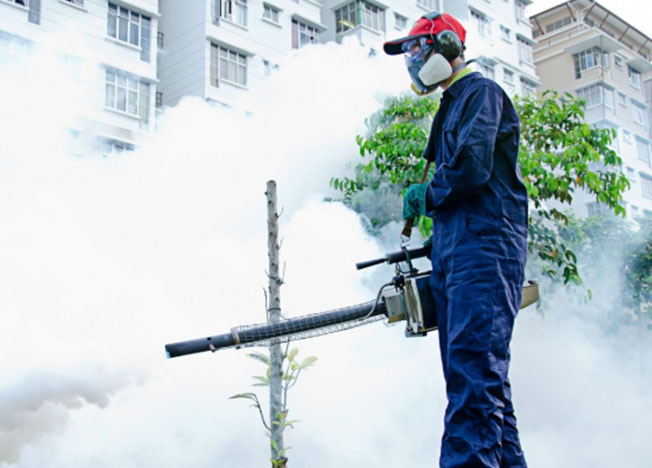 Residential Pest Exterminator
As Leduc grows, its urban areas spread into adjacent open space, so pests and wild animals become more of an issue for residents. Some wild animals can adapt very well to urban environments. The presence of pests and wildlife in your home can lead to the contaminate of food and defacing of buildings. These unwanted pests and animals not only carry hosts of diseases, they can also be very aggressive. The presence of such pests and animals can also be fatal to you, your family, and your pets. Sunset Pest Control Company is determined to help you protect your home from such invasions.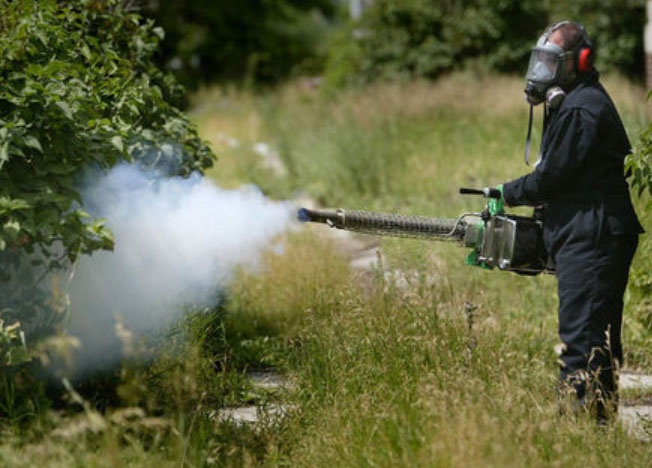 Commercial Pest Control
Sunset Pest Control Company also provides safe, effective and convenient commercial pest extermination services. We have professionals who are determined to help you further identify and understand your pest and animal problems and provide safe, effective removal and control measures. The reputation of any business comes under threat when information about pests or animal infestation lands in the hands of competitors and customers. Due to the private nature of pest extermination in commercial premises, Sunset Pest Control Company provides unmarked vans - without any display of services offered. This ensures that the reason for the visit remains discreet and confidential.
Why Are We The Best Pest Exterminators in Leduc?
Sunset Pest Control Company has professionals who are not only trained to catch and control pests and animals, they are fully equipped with the knowledge and skill to understand the dangers associated with them and protect your residential or commercial properties from future invasions.
At Sunset Pest Control Company, we only provide solutions and treatments after doing a thorough inspection of your premises. We then use the inspection report to determine the best way possible to solve your problem. The pest removal and animal control solutions we use consist of pesticides, humane traps, and baits and other effective non-chemical measures.
Our Company is also committed to sound environmental practices. We use non-chemical treatments and minimal use of chemicals if required for pest removal and animal control. We believe in protecting the environment and waste management.
We believe that all pest removal and animal control should be left to a professional.  Our staff is ready to answer all your questions and help you determine the best pest and animal control solutions for your residential and commercial property. You can schedule for a free estimate and appointment any time you need assistance with pest extermination services for your home and business.
When looking for quality service for pest extermination, look no further.  Contact us now and find out why our customers love to refer our services to their friends and family.
We offer
Fast and efficient Pest Control
Our technicians are licensed and certified
Our company is Insured and Bonded
We strive for your satisfaction
Professional and courteous staff
Five Star Review Rating